This was my first time participating in a Read-a-Thon and it was fun so i'm looking forward to future Read-a-Thons that i could enter. Now for the books i have read:
Photo album challenge:
I only took one photo so you can't really call this a album, but i was eager to finish White Cat in time.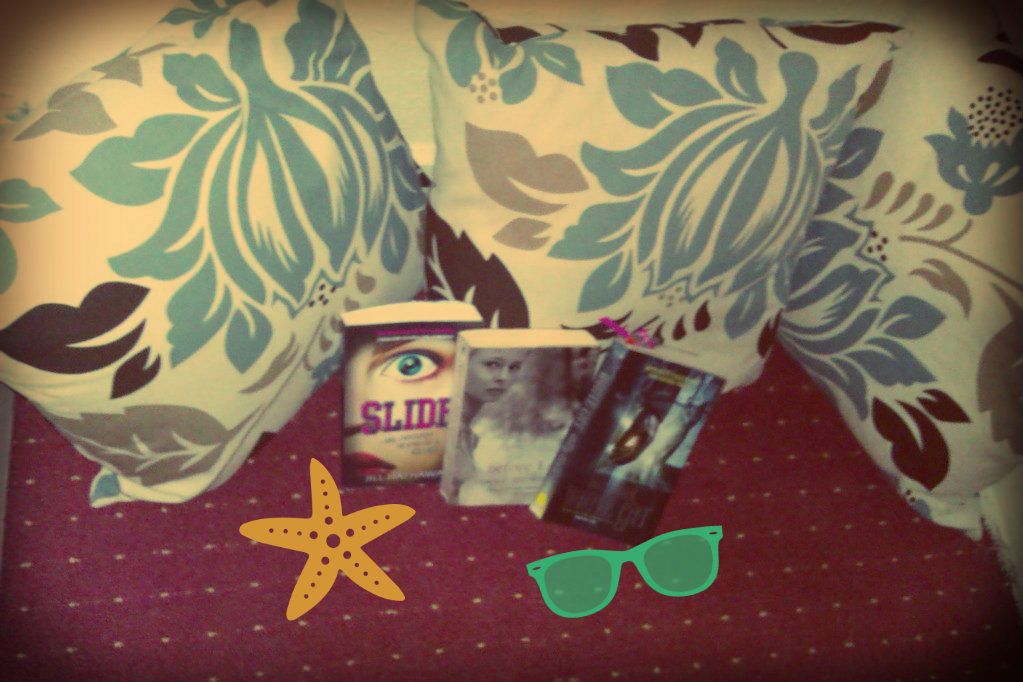 I think this was the only place that i would read most of the time. I would be with my book and a cool drink and along with it, music in my ears.
Challenges (that i participated in):
-- Jessica @ Wickedly Bookish - Wicked Summer cover challenge:
-Sun: -A teeny bikini: - Ocanscape or beach scene:
- Sunflower:
- Lemonade/Iced tea: - Sunset:
- Sailboat: - Sunglasses: - Sunbather:
-- Emily @ Falling for YA - Cover love challenge:
Did you join this Read-a-Thon? If you did leave me a link to your wrap-up post! =D